Continuous Flow - Electric -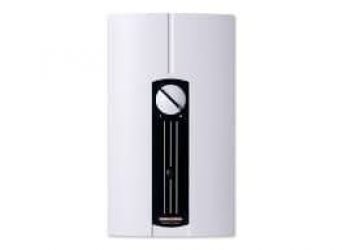 The DHF instantaneous water heater is a hydraulically-controlled instantaneous water heater, with two-stage temperature selection, offers high output in the tightest of spaces. The control valve automatically compensates for most pressure fluctuations in the water supply.
MODEL NO: DHF13C
TYPE: Electric -Three Phase Supply Needed
HEIGHT: 370 mm
WIDTH: 220 mm
DEPTH: 130 mm
LOCATION: Indoor
WARRANTY: 5 Years Full Warranty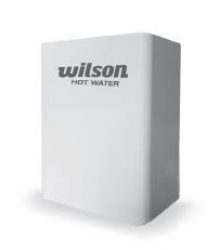 The Wilson A5 Series is a continuous flow instantaneous electric hot water heater. The Wilson A5 is energy efficient as it will only heat water as required. The heater has no storage and will continually heat as water passes over the heating elements. The Wilson A5 does not require a safetray or water saving devices.  The Wilson A5 can be installed virtually anywhere.  This unit will deliver sufficient hot water for factory amenities, small domestic dwellings
and shops. 
MODEL NO: A5
TYPE: Electric -Three Phase Supply Needed
HEIGHT: 285 mm
WIDTH: 185 mm
DEPTH: 115 mm
LOCATION: Indoor
WARRANTY: 2 Years Full Warranty